Implementing Nigeria's Energy Transition Plan
9 November 2022 @ 10:30

-

11:30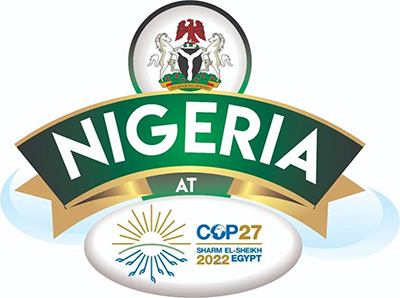 Background
Nigeria is a high-impact country for achieving the UN Sustainable Development Goal 7 (SDG7) which calls for universal access to clean and affordable energy. Based on the latest data available, 92 million Nigerians lack access to electricity while 175 million lack access to clean cooking solutions.  At the same time, the reality and grave impacts of climate change are already manifest in the form of floods, pollution, erosion, desertification, and the associated socio-economic consequences. As a result, demanding and modelling bold action to address energy poverty and mitigate climate change is a priority for the nation. This served as the backdrop for Nigeria's leadership in becoming the first African country to develop a detailed Energy Transition Plan (ETP) in 2021. In partnership with the UK Energy Transition Council, Sustainable Energy for All (SEforALL) and McKinsey, the Nigerian Government designed the Energy Transition Plan to tackle the dual crises of energy poverty and climate change and deliver SDG7 by 2030 and net-zero by 2060, while also providing energy for development, industrialization, and economic growth. The ETP details pathways for significant low-carbon development of energy systems across 5 key sectors: Power, Cooking, Transport, Industry, and Oil and Gas, and highlights the key role Natural Gas must play as a transition fuel on Nigeria's path to net-zero.
Since its unveiling, the ETP has been approved by Nigeria's Federal Executive Council (FEC) and adopted as national policy. An Energy Transition Implementation Working Group (ETWG) chaired by His Excellency Vice President Yemi Osinbajo (SAN) and comprising of several key ministers including the Ministers for Environment, Power, Finance, Works & Housing, Petroleum Resources, and Foreign Affairs has also been established to drive the implementation of the plan. SEforALL and the Global Energy Alliance for People and Planet (GEAPP) support the working group through a dedicated secretariat, the Energy Transition Office (ETO).
According to the ETP, delivering Nigeria's net-zero target requires ~$1.9 trillion spending up to 2060, including ~$410 billion above business-as-usual spending which breaks down to $150 billion net spend on generation capacity, $135 billion on transmission and distribution infrastructure, $79 billion on cooking, $21 billion on industry, $12 billion on transport and $12 billion on oil and gas decarbonization. The additional financial requirement implies that Nigeria needs to crowd in about $10 billion per annum. This represents a significant scaling of current climate and energy investments in Nigeria and even Africa more broadly. For example, annual climate finance flows in Africa stand at only $29.5 billion, and only 3% of the $632 billion invested as climate finance in 2019/2020 was channelled to Sub-Saharan Africa. Similarly, only about 2% ($60 billion) of the $2.8 trillion invested in renewable energy from 2000 to 2020 came to Africa.
Using the ETP, Nigeria seeks to make the case for improved climate and energy financing flows by signaling the scale of potential impact and a clear commitment to an emission reduction journey backed by a robust decarbonization pathway and translated into near-term action commitments / milestones.
In line with securing an initial $10 billion support package to kickstart the implementation of the ETP,  a pipeline of transition-related energy projects and programmes worth about $23 billion has been identified across generation, transmission, distribution, metering, gas commercialization, clean cooking, e-mobility, healthcare, education, and technical assistance. Some of highlighted programmes are the Solar Power Naija Project (which seeks to provide electricity access for up to 25 million individuals via the roll out of 5 million new solar-based connections (solar home systems (SHS) and mini-grids)), the Clean Cooking Expansion Project (which seeks to convert 30 million homes from dirty fuels like firewood, kerosene and charcoal to cleaner fuels like LPG) and the Nigeria Gas Flare Commercialization Programme (which seeks to eliminate gas flaring in the nation by enabling productive usage of otherwise flared gas).
Event Focus
The session will focus on the immediate ETP-related investment opportunities that have been identified to kickstart the implementation of the plan. It will highlight the promising pipeline of projects, the significant financing and technical needs as well as innovative financing mechanisms that are being developed to unlock impactful projects.
Event Format
The session will be a moderated dialogue amongst 5 key actors in the energy projects, climate and finance landscape in Nigeria.